Automatic Motors
Somfy is the leader in home automation with more than 40 years of experience worldwide.
Cada día, 400 ingenieros de Somfy inventan nuevas formas de experimentar confort y seguridad en el hogar.
Likewise, every year, approximately 400 patents are created thanks to our desire to innovate, making life easier for you. For example, the Somfy TaHoma® home automation application for controlling all household appliances via the Internet at the touch of a button.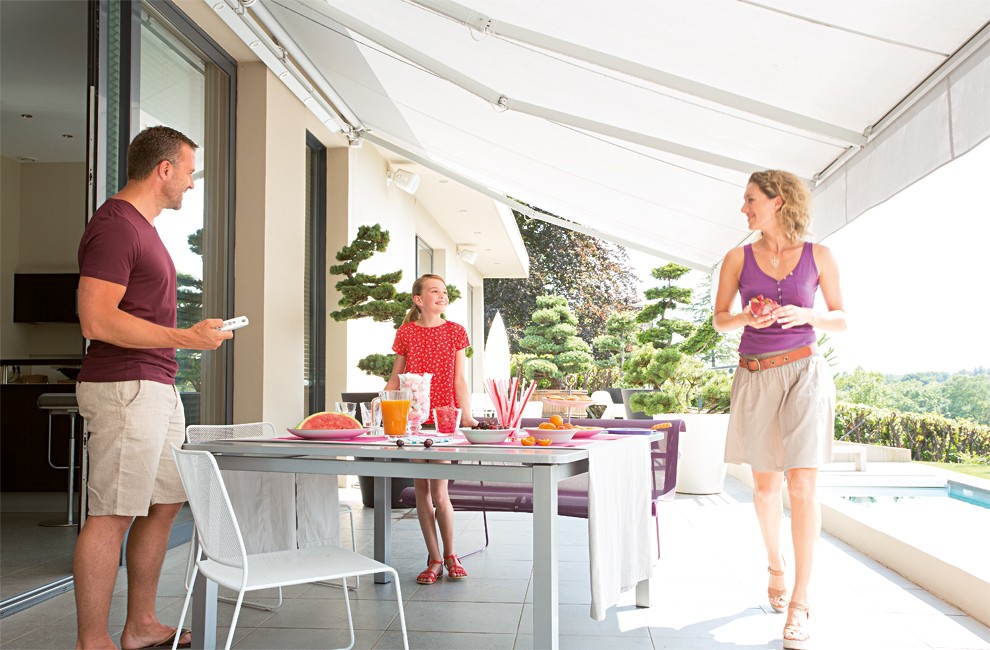 Somfy guarantees maximum reliability. When it comes to your safety or comfort, there is no room for complacency. All Somfy products, especially motor durability, are tried and tested in the most extreme conditions to offer a long-lasting guarantee to our professional customers: 5 years for engines, operators and accessories. Please contact us to find out the extent of your systems' warranty.
Electric awnings are custom-made and must be installed by a professional. Aluminios Iluro is a Somfy certified installer, we will help you decide and take care of the whole installation.
Fully sealed roller blinds insulate houses and flats from heat and street noise. They are installed with rigid anti-lift joints to prevent possible break-ins. When closed, the blinds guarantee total darkness. With the slats set at an angle, the blinds also filter the sunlight.
Visit technal corporate website: https://www.somfy.es/